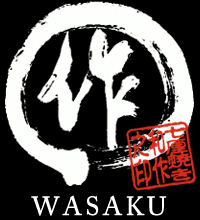 ご予約・お問い合わせ
After I learned the basic skills for cooking in Kyoto, I was a head chef of hotels and high-class-style restaurants in the prefectures. Then I showed my dishes at the Emmy Award and Grammy Award staying as a chef of famous restaurant of the Beverly Hills of the U.S. Based on the experiences, the original products of our company, such as the sauce of B.B.Q, original-blended rock salt, carefully selected materials , have been admired by a lot of people both inside and outside the prefectures. Now, with my certificate in instructor of Japanese cuisine, he isworking hard to train the upcoming generation at the Japanese Craftsman Cook Association.
PHONE

Reservation form
Booking today and tomorrow is impossible with this mail form.
This mail form can make a reservation for the future from 2 days after tommorow.
Reservation will be completed when a reply from the store is confirmed.
We do not accept reservations for one person only.
※Reservation time can not be changed.
※Reservations after 6 PM can not be accepted.
※If you do not receive a response after 2 days from reservation from the homepage, reservation is not established, so please call the store though sorry for your inconvenience.
TEL 0977-85-2848